In addition to our existing services from 100% Hits, Chris Country, Express FM, The Flash, Gaydio, JACK Hampshire, JACK 2 Hampshire, JAMM Radio and Mango Vibe, a number of new services have commenced broadcasting on DAB digital radio to the Portsmouth area.
The new services listed below are broadcast in a special format, known as DAB+. This means that radios that do not support DAB+ will be unable to find or listen to these services. As a guide, look for the DAB+ logo or green Digital Radio tick mark (above) to be certain of a radio that supports DAB+.
Awaaz FM Community Radio is a Hampshire based Asian broadcaster catering for specific communities from India and Pakistan with music in Punjabi, Pushto, Urdo, Hindi and English.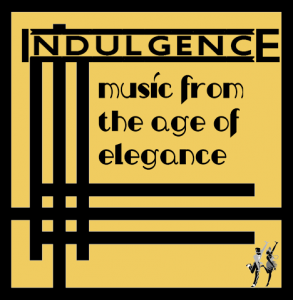 Indulgence has replaced ANGELxtra. Indulgence celebrates the elegance and sophistication of the golden age of music and film. Bringing the elegance and gaiety of the 1920s, 30s and 40s to lovers of all things vintage. Indulgence plays the oldest records using the newest DAB+ technology.
Radio Caroline are a long established independent broadcaster featuring album music from the last five decades.
Mango Vibe + is a simulcast of the existing Mango Vibe service, but now available in DAB+ as well as standard DAB. Mango Vibe is the first service to be available in both DAB and DAB+ in the same area of the UK. They are interested to hear feedback from their listeners about their new DAB+ service.
If you haven't already done so, you'll need to rescan your radio to listen to the services we are broadcasting to Portsmouth. To rescan your radio, most radio sets have an 'Autotune' or 'Scan' button, which you press to do this. If you don't have such a button, you may find this option in the menu.
Older DAB digital radio sets (especially those manufactured before 2007) may require a 'Full Autotune' or a 'Rest of World' scan to find our services. To do this, simply hold down your Autotune or Scan button for 5 or 6 seconds. If this does not work please refer to the manual of your radio for further instructions.