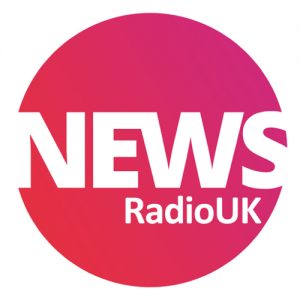 A radio station offering a 10-minute rolling news service for the UK is set to launch on DAB digital radio, launching first in Portsmouth.
News Radio UK will provide news, sport, business, showbiz, weather and travel news on a 10 minute loop 24 hours a day when it launches on October 10th at 10am.
The station is a venture between local company Radio Response, national news providers Radio News Hub and radio industry website RadioToday.co.uk.
Jamie Fletcher of Radio NewsHub says:
"We're really excited to launch the service in Portsmouth first.  Listeners will probably have to press the 'retune' or 'scan' button on their DAB radio to receive the service."
Southsea resident David Harber from Radio Response added:
"We are teasing listeners with a sample right now and we're inviting interested parties to get in contact. I'm proud to have this service launch in Portsmouth before any other UK city."
The all-speech station will launch at 10am, October 10th, 2016 on the Portsmouth DAB multiplex and at NewsRadioUK.com.
RadioToday's managing editor Roy Martin explains more:
"The subject of news has been more prominent than ever over the last few months, but a simple format of rolling news isn't available from any of the current national broadcasters. News Radio UK will be filling that gap in the market, working towards launching on a national terrestrial platform.

"The station aims to provide a snapshot of the day's news whenever you listen, with the one-minute round-ups updated all day, every day."
News Radio UK will be broadcast in DAB+. This means radios that do not support DAB+ will be unable to find this service. As a guide, look for the DAB+ logo or green Digital Radio tick mark to be certain of a radio that supports DAB+.