We propose to broadcast six DAB digital radio services to the Portsmouth area, if we are successful in our application to Ofcom. This page explains a little bit more about our proposed services.
A new spin off service from Angel Radio, ANGELxtra will broadcast dance band music from the 1920s to 1950s by day and easy listening music from the 1940s to 1950s by night. Angel Radio has been broadcasting to Havant since 2002 on 101.1FM and on DAB Digital Radio to South Hampshire since 2010. Angel Xtra allows Angel Radio to offer even more programming from bygone times.
Broadcasting useful information, supporting local music and sounding different to other services, Express FM is a popular local community radio service for Portsmouth. Featuring music, talk and live Portsmouth FC commentary, Express FM has been broadcasting to Portsmouth, from Portsmouth, on 93.7FM since 2006. 

An exciting service from Highbury college playing chart hits of the moment, and guilty pleasures of the past. JAMM Radio is the only local service with programmes made by students for students. Currently an internet broadcaster, being on DAB digital radio will allow the service to be heard on terrestrial radio for the first time.

The Flash is an alternative to pop music services with a diet of classic rock singles and albums from 1960 to 1990, featuring blues and music from local bands. Based in Havant and broadcasting on the internet, The Flash has also had occasional licensed temporary FM transmissions to the Havant area.
A service aimed at 20 to 44 year olds playing current and classic hits. Triple Hits currently broadcasts on DAB digital radio in Somerset and Bristol. The service aims to cater for the generation that are too old for Radio 1, but too young for Radio 2 playing a mixture of familiar current and classic hits.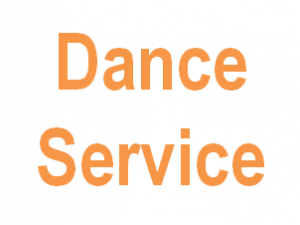 Unfortunately we can't reveal the provider of our dance music service right now. However, what we can say is that our dance music service will play upfront dance music, and specialist dance music, aimed at 15-30 year olds.
Want to sample our proposed services?
ANGELxtra (information for main Angel Radio service)
FM: 101.1 in the Havant area
DAB: South Hampshire
Web: www.angelradio.co.uk
Facebook: Official page
Express FM
FM: 93.7 in Portsmouth area
Web: www.expressfm.com
Facebook: Official page
Twitter: @ExpressFM
JAMM Radio
Web: www.jammradio.com
Facebook: Official page
Twitter: @JAMM_Radio
The Flash
Web: www.theflashonair.co.uk
Facebook: Official page
Twitter: @TheFlashOnAir
Triple Hits
DAB Digital Radio: Somerset and Bristol area
Web: www.tripleradio.co.uk
Facebook: Official page
Twitter: @TripleHitsRadio
Dance music service
We've told Ofcom the identity of our dance music service, but will reveal the details publicly upon award of our licence.